If you need help this year please contact us at:
By phone: 925-228-2233
Email: cfe_christmas@comcast.net
Please speak slowly and clearly. Let us know:
• Your name and phone number.
• How many will attend?

We will e-mail or call you back.
"Christmas For Everyone" Be our guest
Christmas Day – December 25t​h 10:00am TO 1:00pm
FREE
Because of the COVID restrictions, we must do things a little differently this year. You will be able to drive in and pick up dinner for everyone that comes with you and bags of groceries for your home. There will be presents for all kids through the age of 18 who are with you, but no adult gifts will be given out this year.
Our used clothing giveaway will start on Monday, December 14th, and will end Monday, December 21st. You may come between the hours of 11 and 4 every day except Sunday, which will be 1 to 4. Only two at a time will be allowed in when you are choosing clothing for your family.
We will still be making meal deliveries for anyone who is truly homebound. Unfortunately, we are unable to provide transportation for anyone this year.
Please call (925) 228-2233 for more information
​WEB: CHRISTMASFOREVERYONE.COM EMAIL: CFE_CHRISTMAS@COMCAST.NET FACE BOOK: CHRISTMAS FOR EVERYONE
BECAUSE OF ANIMAL ALLERGIES, INSURANCES & HUNDREDS OF CHILDREN PRESENT WE DO NOT ALLOW ANIMALS ON CHRISTMAS DAY
"Navidad Para Todos" Están Ustedes Cordialmente Invitados
Diciembre 25 – Día de Navidad
Venga y celebre el Día de Navidad con nosotros, de 10:00am a 1:00pm
Información Importante
Este año necesitamos hacer cosas diferentes por las restricciones del Coronavirus. Habrá comida para llevar y le daremos suficiente para todos las personas que vengan con usted y habrá una despensa para su hogar. Habrá también regalos para todos los niños hasta los 18 años. Este año no habrá regalos para los adultos.
El Lunes, 14 de Diciembre se estará dando ropa usada hasta la fecha Lunes, 21 de Diciembre. estaremos abiertos de las 11 de la mañana a las 4 de la tarde. excepto Domingo, 20 de Diciembre que estaremos de 1 de la tarde hasta las 4 de la tarde. Solo podrán pasar dos personas de su familia a la ves para escoger ropa.
Si no pueden salir de sus hogares, tendremos servicio de repartición de comida. Lamentablemente, este año no va haver transportación al evento.
​La dirección es:
Luz de gracia Iglesia Presbiteriana coreana
68 Morello Ave, Martinez
Este evento es patrocinado por ​"Navidad Para Todos" (CFE – Christmas For Everyone) Una organización voluntaria, con el propósito de hacer que estas festividades navideñas sean de alegría para aquellos que están solos ó con dificultades económicas.
Para más información puede llamar al (925) 228-2233.
Light of Grace Korean Presbyterian Church
68 MORELLO AVE. MARTINEZ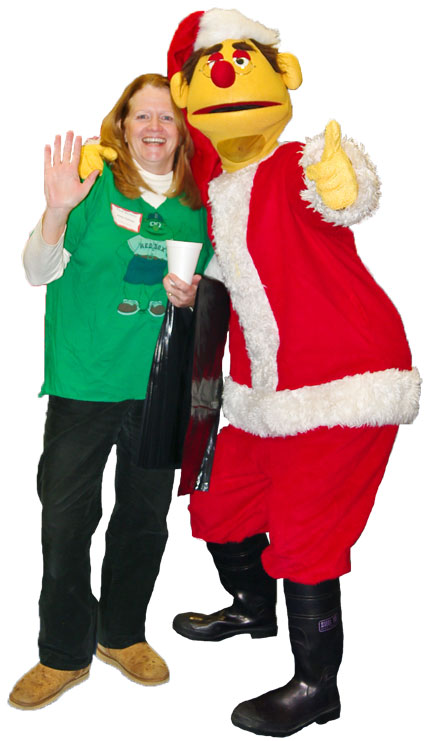 FREE: Enjoy a Traditional Christmas meal of turkey, ham & all the sides. 10:00 – 1:00